Why AvanceFloors?
- Affordable top quality
- Quality hardwood, finished with care
- A wide range of styles
- Choose in Six Simple Steps
- Low maintenance
- Sustainable production

Quality floors, truly yours

Hardwood floors by AvanceFloors are custom-made from premium quality, sustainably produced hardwood. Our love of craftsmanship allows us to take your personal wishes into account while keeping things affordable. Try our Six Simple Steps online selection process for an ideal floor that will last you a lifetime.
'Your local craftsmen'
The entire production process of AvanceFloors we have in our house. Shipments of freshly sawn timber arrive here, for which we take personal care to dry, glue, sand down, profile and finish. This results in the composite hardwood floorboards that we deliver to your doorstep in crisp, clean packaging. Everything is designed to ensure maximum quality. Our assembly lines are short, allowing for a high degree of customisability. A floor that expresses your own personality.
Durable oil finishing
At AvanceFloors, a lot of honest manual labour goes into our hardwood. Each floorboard receives an extra protective oil coating that gives it a distinct sheen, for example. Applying this by hand allows the oil to penetrate deep into the grain. This gives an AvanceFloors hardwood floor its durable, authentic radiance.
A wide range of styles
AvanceFloors offers a wide range of hardwood floors. Choose from wildly varying colours and sheens, widths ranging from quaintly narrow to ambitiously broad, patterns varying from herringbone to Hungarian Point to common floorboards and various grades of quality: something to suit every household and office. Moreover, each floor is made on a commission basis, which means that the floorboards are not finished until a new floor is commissioned. Each and every order is 'cut to the customer's personal taste'.
See for yourself? Check out our Look Book.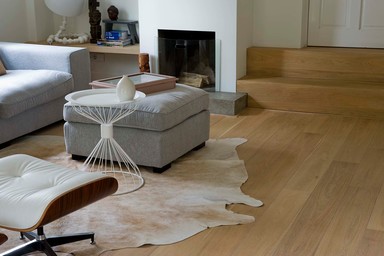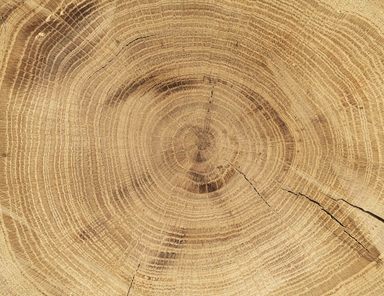 Choose your style in Six Simple Steps
Choosing a floor that will last you a lifetime isn't something you do every day. We've smoothed the selection process into a step-by-step exploration for you to discover which pattern, width, thickness and finish best suits your taste. Dive in and see for yourself the varieties available for your home, office or shop space.
Low maintenance
Doesn't a hardwood floor mean hours of care and cleaning? Quite the contrary. The oak top layer that crowns AvanceFloors floorboards features a special protective oil coating. This renders the floor water repellent and stain resistant. Like any floor, an AvanceFloors hardwood floor stays radiant if you vacuum it regularly (once or twice a week). Additionally, use a liquid hardwood floor cleaner to keep it in shape. The application of maintenance oil is only necessary once a year. A little care leads to a lifetime of enjoyment from your AvanceFloors hardwood floor.
Read up on caring for your floor here.
Sustainable production
Hardwood floors are a natural product. It should go without saying that we treat the source of our product with great respect. AvanceFloors floorboards are sourced exclusively from sustainably managed forests. The entire production process is engineered to be 100% sustainable. Wood residues from the production process generate green electricity for machinery, as well as heat for our factory floor. The surplus residues generate enough energy to keep 3,500 local households nice and warm. We've learned to waste nothing: a hardwood floor by AvanceFloors is the responsible choice.